About Me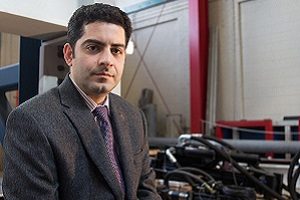 Dr. Arash E. Zaghi received his PhD in Civil Engineering from the University of Nevada, Reno, where he worked on the seismic behavior of novel bridge column and connection details.  After graduating, he stayed with UNR as a Research Scientist to oversee two major research projects involving system-level shake table experiments. He is a recent recipient of the National Science Foundation's CAREER Award. This prestigious award will support him in pursuing his goal of promoting innovation by increasing neurodiversity in engineering.
Interests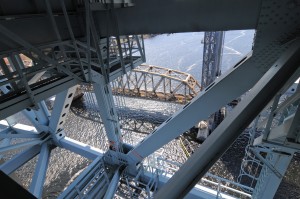 Application of novel materials and systems for multi-hazard mitigation
Design of bridges for extreme events such as earthquakes, blasts, and truck fires
Innovative repair techniques for aging bridges
Accelerated Bridge Construction (ABC)
System-level, large-scale structural experiments
Seismic design of structural/nonstructural components
Nurturing creativity in engineering education
UConn Engineering News
A Grad's Remarkable Journey From Peru to the United States
UConn Engineering graduate Ada Liz Gabancho-Soto is employed by the Connecticut Water Company as a Service Delivery Performance Systems Administrator, . . .
Published: Mar 07, 2023
Remembering Samuel Altschuler: Alum, Philanthropist, and Advisor
UConn Engineering alum Samuel Altschuler died at the age of 95 on February 5 at his home in Lexington, Mass. . . .
Published: Feb 27, 2023
Andres Godoy Wins Chateaubriand Fellowship
Graduate student Andres Godoy recently won the prestigious Chateaubriand Fellowship to study at the Université Grenoble Alpes in France. . . .
Published: Feb 27, 2023