About Me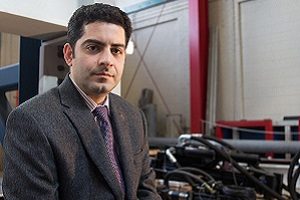 Dr. Arash E. Zaghi received his PhD in Civil Engineering from the University of Nevada, Reno, where he worked on the seismic behavior of novel bridge column and connection details.  After graduating, he stayed with UNR as a Research Scientist to oversee two major research projects involving system-level shake table experiments. He is a recent recipient of the National Science Foundation's CAREER Award. This prestigious award will support him in pursuing his goal of promoting innovation by increasing neurodiversity in engineering.
Interests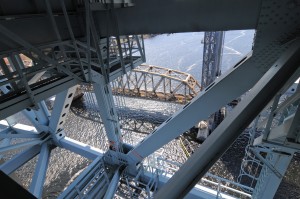 Application of novel materials and systems for multi-hazard mitigation
Design of bridges for extreme events such as earthquakes, blasts, and truck fires
Innovative repair techniques for aging bridges
Accelerated Bridge Construction (ABC)
System-level, large-scale structural experiments
Seismic design of structural/nonstructural components
Nurturing creativity in engineering education
UConn Engineering News
MSE Welcomes Alexander Dupuy to the Department
With 16 years of research experience in ceramic processing and synthesis, particularly using Spark Plasma Sintering (SPS), Dupuy makes for an exciting . . .
Published: Sep 25, 2023
New Digital Design Center Aids U.S. Army Vehicle Production
The Digital Design Research, Analysis, and Manufacturing (D2REAM) Center aims to support advanced structural digital design and manufacturing, and dis . . .
Published: Sep 22, 2023
Schools of Nursing and Engineering Join Together For New Center
The Schools of Nursing and Engineering new Center will lead to fresh ideas and inventions to impact patients' lives in a positive way. . . .
Published: Sep 21, 2023