About Me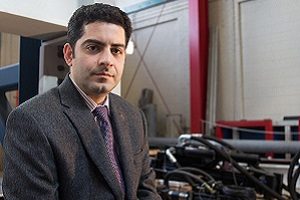 Dr. Arash E. Zaghi received his PhD in Civil Engineering from the University of Nevada, Reno, where he worked on the seismic behavior of novel bridge column and connection details.  After graduating, he stayed with UNR as a Research Scientist to oversee two major research projects involving system-level shake table experiments. He is a recent recipient of the National Science Foundation's CAREER Award. This prestigious award will support him in pursuing his goal of promoting innovation by increasing neurodiversity in engineering.
Interests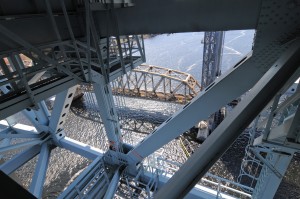 Application of novel materials and systems for multi-hazard mitigation
Design of bridges for extreme events such as earthquakes, blasts, and truck fires
Innovative repair techniques for aging bridges
Accelerated Bridge Construction (ABC)
System-level, large-scale structural experiments
Seismic design of structural/nonstructural components
Nurturing creativity in engineering education
UConn Engineering News
Hackett Recognized for Unique Virtual Web Series With 2021 Meritorious Service Award
In October, Regina Hackett, communications coordinator for the UConn Training and Technical Assistance Center (T2), was honored by the New England cha . . .
Published: Nov 17, 2021
Katsouleas Named 2022 Optica Fellow
After a distinguished career of leadership and scholarship, Optica, an international society aimed at advancing optics and photonics worldwide, has na . . .
Published: Nov 15, 2021
$3 Million Award Will Help Continue Successful Navy STEM Program at UConn and URI
Building on the success of the University of Connecticut and the University of Rhode Island's joint Naval Science and Technology Program (Navy STEM) . . .
Published: Nov 12, 2021